CONTACT US HERE
SONS & DAUGHTERS OF AFRICA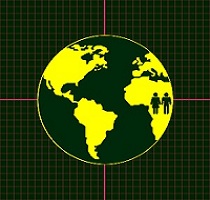 Email:
johnbaraka635@gmail.com
Country

United Republic of Tanzania

Region

Simiyu

District

Bariadi

Street

Salunda

Post Code

214

Hot

Line

+255759988648
STAFF:
John Baraka (
Admin
)
MESSAGES TO YOUNG PEOPLE, 
Chapter 1—A Call to the Youth
God wants the youth to become men of earnest mind, to be prepared for action in His noble work, and fitted to bear responsibilities. God calls for young men with hearts uncorrupted, strong and brave, and determined to fight manfully in the struggle before them, that they may glorify God and bless humanity. If the youth would but make the Bible their study, would but calm their impetuous desires, and listen to the voice of their Creator and Redeemer, they would not only be at peace with God, but would find themselves ennobled and elevated. It will be for your eternal interest, my young friend, to give heed to the instructions in the Word of God, for they are of inestimable importance to you.
I entreat you to be wise, and consider what will be the result of leading a wild life, uncontrolled by the Spirit of God. "Be not deceived; God is not mocked: for whatsoever a man soweth, that shall he also reap. For he that soweth to his flesh shall of the flesh reap corruption." For your soul's sake, for Christ's sake, who gave Himself to save you from ruin, pause on the threshold of your life, and weigh well your responsibilities, your opportunities, your possibilities. God has given you an opportunity to fill a high destiny. Your influence may tell for the truth of God; you may be a colaborer with God in the great work of human redemption....
Lieutenant





Posts

: 27


Join date

: 2017-05-02


Age

: 45


Location

: Mwanza
Job/hobbies : Reading Novels and Music



what can you say about the call given to young people .....Youths are very special in the presence of the LORD ..give your Comment.....
Lieutenant





Posts

: 27


Join date

: 2017-05-02


Age

: 45


Location

: Mwanza
Job/hobbies : Reading Novels and Music



Similar topics
---
Permissions in this forum:
You
cannot
reply to topics in this forum