CONTACT US HERE
SONS & DAUGHTERS OF AFRICA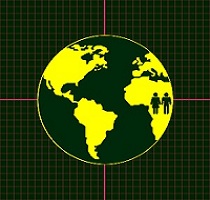 Email:
johnbaraka635@gmail.com
Country

United Republic of Tanzania

Region

Simiyu

District

Bariadi

Street

Salunda

Post Code

214

Hot

Line

+255759988648
STAFF:
John Baraka (
Admin
)
Words Of Encouragement: 50 Quotes To Give You A Boost
By Barrie Davenport

word of encouragment


I used to read a book to my kids called, Alexander and the Terrible, Horrible, No Good, Very Bad Day. Alexander wakes up with gum in his hair, his best friend has deserted him, there's no dessert in his lunch bag, and he's served lima beans for dinner.

Are there days when you can relate to Alexander — when you have a terrible, horrible, no good, very bad day? Maybe you're feeling that way today.


Sometimes we wake up in the morning, and before our feet hit the floor, we know the day is careening downhill fast. Life pummels us with disappointments, challenges, and heartache, or maybe there's no obvious reason — our mood just shifts from light-hearted to heavy-laden.

When I'm having a no good, very bad day, my first reaction is to push through and ignore my feelings. I don't want to feel bad, so I think if I just keep moving, I'll shake it off. This works on occasion, but other times it feels like moving through quicksand. I have no motivation or desire to do anything.

This is the time when I need some encouraging words and inspiration. I need some momentum to pull myself out of the doldrums and reframe my thoughts. As I replace negative thoughts with inspiring words and ideas, I find my feelings often follow.
Here are some words of encouragement with 50 quotes to lift your spirits and brighten your day:
1. "The only person you are destined to become is the person you decide to be." ~Ralph Waldo Emerson


2. "Start where you are. Use what you have. Do what you can." ~Arthur Ashe


3. "How wonderful it is that nobody need wait a single moment before starting to improve the world." ~Anne Frank


4. "When one door closes another door opens; but we so often look so long and so regretfully upon the closed door, that we do not see the ones which open for us." ~Alexander Graham Bell


5. "Life is a succession of lessons which must be lived to be understood."~Helen Keller


6. "When you get into a tight place and everything goes against you, till it seems as though you could not hang on a minute longer, never give up then, for that is just the place and time that the tide will turn." ~Harriet Beecher Stowe


7. "You must do the thing you think you cannot do." ~Eleanor Roosevelt
Lieutenant





Posts

: 27


Join date

: 2017-05-02


Age

: 45


Location

: Mwanza
Job/hobbies : Reading Novels and Music



HELLO, I GOT A QUESTION...
Its all about philosophy, the love of Wisdom and understanding. Since they started reasoning and questioning their own thinking, the ancient Greeks paved the way for many inventions in the world. People like Socrates,Plato, Aristotle and many others. Do we still have those people today??
Last edited by Admin on Wed May 17, 2017 9:04 pm; edited 2 times in total
Admin




Posts

: 32


Join date

: 2017-03-07


Age

: 31


Location

: Mwanza
Job/hobbies : Teacher, Musician, Novelist



yes of course; we have them , i.e you as our admin with vast skills in IT , linguistics, and other Languages. the problem we  have  is that;we accomplish Little, because we attempt Little. Supposedly we could learn more bila shaka we Must accomplish much. be blessed thanks in advance for following me up.
Lieutenant





Posts

: 27


Join date

: 2017-05-02


Age

: 45


Location

: Mwanza
Job/hobbies : Reading Novels and Music



There is no way an army can be separated from the society, because out of the society, we get the army and all forms of coercive apparatus. The society is like water, and the army is like a fish, one is living inside another. A society can go without the army, but an army cannot do anything without the society. An army that humiliates the society, is like a fish messing up the water without knowing that a fisherman is not all that far, and he depends on that water to get the fish__ John Baraka
Admin




Posts

: 32


Join date

: 2017-03-07


Age

: 31


Location

: Mwanza
Job/hobbies : Teacher, Musician, Novelist



Similar topics
---
Permissions in this forum:
You
cannot
reply to topics in this forum