THE HOUSE OF BROKEN HEARTS
Wed Mar 08, 2017 12:45 am by Admin
CHAPTER ONE
AFFAIRS OF THE HEART
Love is the sovereign preference of the soul; it's the kingdom of fancy words and colorful games. It's the territory of oneness: one man, one woman, one heart, one mind and one life. It's one love that filled the heart of Sophia Herman, my endearing super woman. Seven bullets inside her breast escorted her to the early grave. Before she gave up the ghost, she left a very controversial will though it was never complete, but it was well noted. It was such a pity moment that an ink felt sad to touch the surface of the papyrus.
She was at the hospital …
Comments: 2
THE HOUSE OF BROKEN HEARTS: CHAPTERS 1&2
Fri Apr 07, 2017 8:22 am by Admin
1
About four hundred nautical miles off the coast of Ghost Island lies the ruins of an ancient city state, a beautiful mountainous country, a better place every human being dreamt of visiting at least once in a life time. Beautiful beaches, delicious cuisine, charming hospitality and economic superiority of the territory made it the most envied republic in the whole terrestrial globe.
During weekends the place was flooded with tourists and whores from all the galaxies, and during holidays and summer vacations students from different universities and high schools over crowded …
Comments: 0
Current date/time is Fri Apr 28, 2017 6:48 pm
PROV. 28:15
"AS A ROARING LION, AND A RANGING BEAR; SO IS A

WICKED RULER

OVER THE POOR PEOPLE"
Forum

Topics
Posts

Last Posts
The house of the nullifidians, worshipers of Plutus; posse and wickedness quenched their thirst. Champagne politics nourished their lust, magic and coin manifested the theme of their political entrepreneurship. Even after they have joined their ancestors, they came back to life and lived again. They came with their friends from the underworld and married the living, they wanted to live again, and again, and again, but time didn't allow them to live any longer. When the owners of the land got tired of them, the war between the plutocrats and the paupercrats broke out.



The demons seized people's bodies and swallowed their souls and that old serpent shifted his capital from the hell to the human heart. The will of the serpent was the people's command. Great leaders worshiped him, and he blessed them with fame, coins and posse. Preachers and religious businessmen bowed before him and he showered them with the rain of fortune. Nobody asked of a house and was given a goat; life was very short those days, but very lucrative and entertaining. The soldiers of the dark multiplied seven-fold and they preached the trembling of the kingdom of the light and the triumph of the satanic rule.




Men married beautiful demons and called them queens of their heart. People deserted their corpses and dwelt in other bodies, wizards and witches came together and dominated the land, air and water. Nobody tilled the ground without their blessings, no mankind dared to challenge them except one preacher who consulted them first before preaching against them. It was the reign of magic and sorcery. The destiny of the human race was the question of the day, when the spirits possessed almost an entire planet, the fate of humanity was changed by a three zero seconds old child whose soul was prophesied to be the cure to all the earthly problems.




The serpent was forced to go back to hell where he belongs; he carried all his possessions with him; including all his agents and his assets. After a couple of millennia, he sent his soldiers again to spy and report what is happening in the world. The soldiers reported that the nullifidians are everywhere and that the neoteric generation is looking for him. They want wealth at any cost, they are tired of being poor citizens, they hate being infamous because the world is working with the connected ones.




They want fame, posse and money; the serpent blessed them and they surrendered their souls to him; an ugly path of success, dwellers of the house of broken hearts, where menders are not allowed in. With the freezing cold outside, they find their way along the narrow corridor of fog, killing every living thing, sparing only the dead when they feel life free from their bodies.




An old man sat and summoned his great-great grandchildren; he wanted to tell them a story before joining his ancestors. The children crossed their legs and listened, the old man continued...a sweeter bite to start the meal.

2 Topics
4 Posts
THE HOUSE OF BROKEN HEARTS: CH...
Fri Apr 07, 2017 8:22 am
Admin

The book of "The House of Broken Hearts" is available in PDF here, to get the book, email the author here: johnbaraka635@gmail.com or call: +255759988648.

2 Topics
2 Posts
THE LOST CONSTITUTION
Thu Apr 06, 2017 12:16 pm
Admin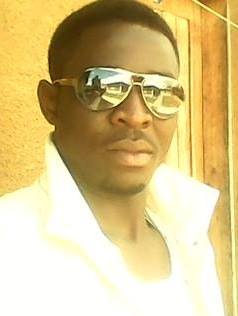 In total there is 1 user online :: 0 Registered, 0 Hidden and 1 Guest
Most users ever online was 8 on Wed Mar 08, 2017 3:28 pm

Registered Users: None


No users have a birthday today
No users are having a birthday in the upcoming 7 days

Legend : [ Moderators ]
Our users have posted a total of 6 messages
We have 1 registered user
The newest registered user is Admin
New posts
No new posts
Forum is locked